COVID response: As of October we are transitioning to deliver our services remotely, through ZOOM, telephone or other preferred methods of contact until further notice. All counsellors are available remotely. Please book with a counsellor or request a phone or online session and a link will be sent to you prior to your appointment. Click here to book a session. Please call or email if you have any questions or for more information.
ABOUT US
The Centre for Response-Based Practice provides a welcoming environment and we celebrate diversity.
We invite people from any cultural group or ethnic background, those who identify as LGBTQ2S, people of all ages (from children to elders),
individuals with a wide range of abilities, and those with any relationship history.
To learn more about our team or schedule an appointment, please select a counsellor from the left menu.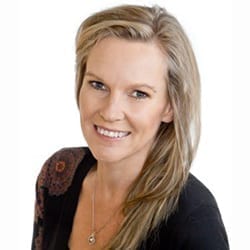 Dr. Shelly Bonnah, Ph.D., RCC
Shelly's experience and area of concentration includes working for victims of all ages who have experienced violence or other traumatic events, as well as for those who have chosen to use violence to harm others. Shelly also works on behalf of children, to do 'Views of the Child Reports' when they are required in Family Law disputes. Shelly is available to work for other professionals as a clinical supervisor, or consulting in the area of Organizational Development or Program Evaluation. Shelly was raised in Northern BC and then Kamloops, and has been parenting her own children and foster children for more than 25 years. Shelly's experience includes over 20 years of direct counselling experience with children, youth, couples and families, consulting with a wide range of organizations, teaching in Universities, clinical supervision and organizational development in the social service sector. Shelly has also worked with the Centre for Response-Based Practice and her colleagues Allan Wade, Linda Coates & Cathy Richardson for approximately 10 years. Opening an interior office is an exciting opportunity to offer direct services in this area to individuals, families, and other professionals. Shelly has been actively involved in the ongoing development of working with children and youth from a Response-Based perspective, and understanding how young people respond to, and resist experiences of violence and trauma. Shelly is a licensed Family Therapist, an author, and a graduate of the Doctoral Program at the TAOS Institute.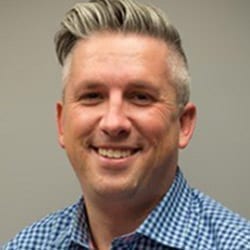 Robb Dolson, M.Ed., RCC, CCC
Robb's area of concentration includes working with youth (and their caregivers) who are misusing substances in a way that always considers the context of their lives, and he works with young people from whatever place they are most comfortable starting from—without judgement or pressure. His work includes individual and/or family sessions. Alternative location sessions can be prearranged. Robb is also a Couple's and Family counsellor. Robb was born and raised in Kamloops, BC, and together with his wife is raising two young daughters and a son. Robb has worked in this community as a teacher and a counsellor, and is highly respected for his energy and his ability to connect with young people. He has extensive experience working with children and youth, and a clear and direct approach to working with families and couples. Robb has been a teacher in the Kamloops/Thompson School District for 12 years and has taught both in Europe and locally. His experience includes working with youth and adults who have experienced multiple barriers and face situations of extreme oppression and risk. Dignity is the cornerstone of Robb's counseling practice, and the understanding that we all do everything we can to preserve dignity when faced with oppression, violence or adversity. Robb views the challenges that people face in the context of their lives, rather than looking at an explanation that only includes the individual. Robb is a Registered Clinical Counsellor (RCC) and Canadian Certified Counsellor (CCC), studying for his Masters Degree both at Thompson Rivers University in Kamloops and internationally at Heidelberg University in Germany. He is a student in the Response-Based Practice Certificate program. Robb has a flexible schedule and is available for sessions afternoons, evenings, early mornings, weekends and holidays.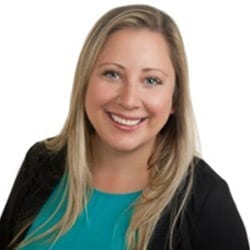 Shannon Ritchie, M.C., RCC
Shannon's area of concentration includes Couple's and Family counseling, and her approach is to help create understanding about the interactions between some of the most significant relationships that people can have. Within couples and/or families, the losses that can be experienced may be causing suffering or concern that is difficult to resolve alone. Shannon also concentrates on working for victims of violence or people who have offended against others, and Views of the Child reports. Shannon grew up in the small town of Clearwater, BC, and has lived in Kamloops for over 20 years. She and her partner have two children. Shannon believes that people do all types of things to preserve their dignity and respond to and resist the adversity that they face. She also believes that when individuals begin to understand their responses as signs of mental wellness, not mental deficit, they begin to feel better. Shannon understands that individuals, couples, and families experience a number of systemic challenges that get in the way of optimal family functioning. She believes that her role is to help families identify how each member is supporting each other and what patterns are contributing to the "problem". Shannon is a Registered Clinical Counsellor (RCC). She has a Masters Degree in Counseling from City University of Seattle. In addition, she holds a Bachelor Degree with a major in Sociology, a Certificate in Child Abuse Prevention, a Diploma in Systemic Family Therapy, and she is a student in the Response-Based Practice Certificate program. Shannon has over 10 years' experience directly supporting families. Shannon practices from a number of therapeutic modalities including Response-Based Practice, Narrative Therapy, Systemic Family Therapy, and Solution-Focused Therapy.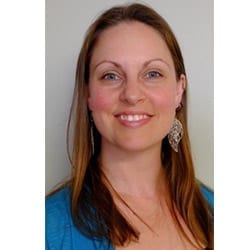 Jessica Ganton-Stanley, RCAT, DVATI
Jessica is a Registered Art Therapist whose area of concentration includes working for people of all ages who have experienced trauma and violence, grief and loss, anxiety and depression, and couples/individuals walking the path towards parenthood. Jessica's approach understands that the Art Therapy process is individual for each person; that healing begins in a non-verbal place and requires containment as well as exploration; that healing comes from accessing the ways in which we have resisted and responded to trauma and violence; that we can re-tell our stories through acknowledging the strength we already possess. Jessica believes that art is an intrinsic and universal language, and that everyone is in fact an "artist." For additional information about Art Therapy please visit: https://www.canadianarttherapy.org/what-is-art-therapy/ Jessica spent her early childhood in Northern BC on Lheidli T'enneh traditional territory, and was then raised in traditional Coast Salish territory on Vancouver Island, and has now been living in Secwepemc territory here in Kamloops for the past 10 years. Jessica and her partner are lovingly raising 2 young children. Empathy, authenticity, and dignity are foundational to Jessica's practice. Jessica is consistently awed to be witness to the Art Therapy process, the honour to sit with a person who is engaged creatively, as the art presents a true sense of "who I am, where I've been, and where I am going." Jessica works from Response Based, survivor-centred, feminist, holistic and individually honouring perspectives. Jessica is a Registered Art Therapist with the Canadian Art Therapy Association and has received her training through the Vancouver Art Therapy Institute, and the University of Victoria where she earned her Bachelor of Fine Arts in Visual Arts and additional studies in Psychology. Jessica offers Art Therapy to individuals, couples working towards and during parenthood, groups and professional workshops. Additionally, Jessica offers Clinical Supervision to Art Therapists.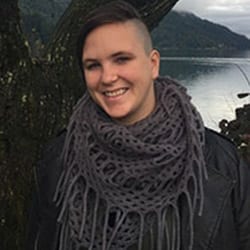 Kalie McIntosh, M.C., RCC
Kalie's experience and area of concentration has been working for youth and young adults. Kalie's background has enhanced her ability to connect with young people in their unique ways, and to work with their timing. Her experiences include working with youth and adults who have experienced a wide range of adversity, substance misuse along with other addictions, and traumatic events. At the core of Kalie's work is the understanding that a person's dignity must always be upheld, and she focuses on finding the different ways in which people work hard to maintain their dignity every day. Kalie is originally from Thunder Bay, Ontario and moved to British Columbia in 2008. She and her partner moved to Kamloops in 2015 to be closer to family. Kalie has a Master of Arts in Counselling Psychology from Yorkville University and an undergraduate degree from Simon Fraser University. Kalie is also a registered clinical counsellor with the British Columbia Association of Clinical Counsellors. Kalie practices from a Response-Based Approach, and also incorporates other complimentary theories of practice.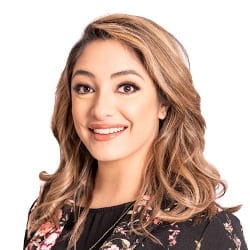 Gurleen Dhial Sangha, M.Ed.
Gurleen's area of specialization is Online Counselling, and she offers a flexible schedule. She specializes in a wide range diversity challenges, and also has specific training and experience in the issues that women face when they have been victims of violence. Gurleen is available to provide diversity and cultural competency training on modern day racism in the Canadian context to organizations, corporations and schools. Gurleen was born and raised in Kelowna B.C. She moved to the lower mainland where she completed her undergraduate degree in Criminology and continues to live there with her partner. Gurleen works through a Response-Based lens, which is supported by ideas from Narrative therapy, a Family Systems framework, Feminist Theory, and Critical Race Theory. Social Justice is the foundation of Gurleen's counselling practice as she has been working with victims of violence for over 8 years in areas such as sexual exploitation, the criminal justice system, homicide and addictions. Gurleen has a Masters Degree in Counselling, a certificate in family therapy, and is currently a student of the Family Mediation Certificate program through the Justice Institute of British Columbia.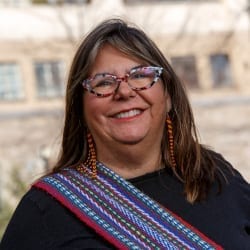 Cathy Richardson M.C., Ph.D., CCC, RCC
Catherine Richardson/Kinewesquao, Ph.D. is a Métis therapist and a co-founder of the Centre for Response-Based Practice (www.responsebasedpractice.com). She has Cree, Dene and Gwichin ancestry and is the current Director of First Peoples Studies at Concordia University in Montreal/Tiotá: ke. She provides clinical supervision to counsellors including practitioners working with women and family members connected to the issue of MMIWG. Catherine is a Quebec researcher on the Domestic Homicide Prevention Initiative with Vulnerable Populations and with the FRIDAA project (Femmes, Recherche, Intervention, Development, Approaches, Autochtone). She does response-based practice and systemic family therapy community trainings for violence prevention/recovery intervention workers. Catherine has been working in Indigenous communities for over 25 years. She is the mother of three children and has published five books, the most recent entitled "Speaking the Wisdom of Our Time" and "Structural Violence Against Youth in Canada: Speaking Out and Pushing Back." Catherine is interested in promoting healing, recovery and well-being in a spirit of dignity and social justice.
Catherine is joining our Interior team to provide online counselling for individuals, supervision for professionals, and training for organizations. To book an appointment, please email here directly.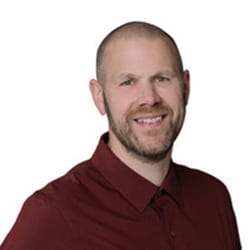 Darren Jones, M.A. – In Progress
Darren's focus of specialization is individual, couples, family and youth counselling, and he offers flexibility in scheduling. He comes from an integrative approach when assisting clients and believes in honouring the dignity of all people and the inherent value of an individual's story as it unfolds. Darren specializes in faith-based violence and religious oppression that can happen to individuals through organizations and family systems. He has more than 25 years of experience within Christian faith tradition as a Pastor with a focus on mentoring at-risk-youth and developing programs for personal empowerment. Additionally, he specializes in the area of supporting spiritual leaders, the interactions with their family, and he is available for consultation and leadership development in church settings.
Darren was born and raised in England and moved to Canada to pursue a career in Pastoral ministry, where he Pastored in Saskatchewan before moving to Kamloops. He is married and has two adult children and a labradoodle, and has lived in Kamloops for 23 years.
Darren works through a Response-Based lens, which is supported through an integrative approach to therapy, utilizing family system, Feminist Theory and Narrative models. Darren presently finishing his Master's degree at Providence University College and Seminary and has completed the certificate in Family Therapy through the Centre for Response-Based Practice.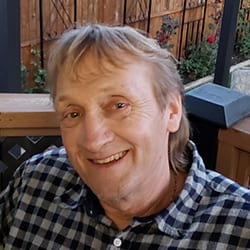 Pete Grinberg, M.A.C.P., RCC
Pete's area of concentration includes relationship counselling for issues of conflict, violence, betrayal and negative addictive behaviors. Pete has a strong commitment to help individuals who are experiencing emotional pain or feeling overwhelmed. He recognizes the pre-existing abilities of individuals, the unique ways that they have navigated their circumstances and their potential, often in ways that they have not yet recognized themselves. This often restores a sense of equilibrium and helps create a stronger supportive social network.  At the heart of Pete's work is the belief in the resiliency of the human spirit and the possibility of a better life regardless of the present circumstances. First and foremost, Pete understands the importance of upholding every person's dignity and personal choice. Pete has worked in a corrections facility for more than 15 years and provided education programming in supportive/transitional housing and treatment center settings for more than five years. These experiences have given him insight into working with adults and children who have been impacted adversely by the incarceration of a family member or the use of substances. Pete also works with family members who use all forms of violence. Pete and his wife foster children and still manage to connect regularly with their six grown children.  Pete was born and raised in Toronto, and moved to Kamloops in 1994. He has a Master of Arts degree in Counselling Psychology from Gonzaga University and an honors undergraduate degree from the University of Waterloo.  Pete is also a Registered Clinical Counsellor with the British Columbia Association of Clinical Counsellors. In his practice, Pete uses the principles of the Response-Based Approach along with an emphasis on the power of the therapeutic relationship between the counsellor and the individual.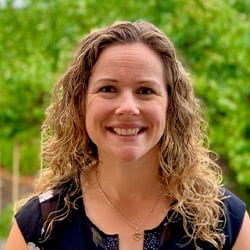 Karla Thompson, M.Ed., RCC
Karla's area of concentration is working for teams and individual athletes, and she also provides counselling services for youth and families. Karla is a national level athlete who explores how individuals are able to work under pressure, both individually and as members of a team, identifying the actions athletes are taking to help them to achieve their full potential. At the core of Karla's practice is the understanding that each person is unique and they are doing many things to preserve their dignity, and the dignity of others. Ultimately, she aims to understand and acknowledge these actions.
Karla works in the community of Kamloops as a teacher, and enjoys connecting with youth in ways which are meaningful for them. Karla was originally from Langley BC and moved to Kamloops in 2002 for school and curling. She and her partner have two children and enjoy an active lifestyle. Karla has a Bachelor of Arts, and Bachelor Education, Diploma in Home Economics and Masters in Education – with a counselling focus – from Thompson Rivers University. Karla is also a Registered Clinical Counsellor with the British Columbia Association of Clinical Counsellors. Karla practices from a Response-Based Approach, and is also informed by feminist theory, systemic family therapy and solution-focused theory. Karla has a flexible schedule and is available for sessions in the afternoons, evenings, weekends and holidays.
Through the Centre for Response-Based Practice-Interior Region, we work and collaborate with a wide variety of colleagues from all over the world. We would like to introduce you to those who are delivering on-line counselling services, from a Response-Based perspective.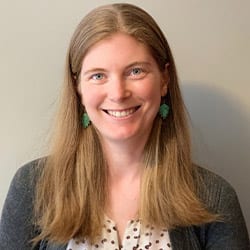 Morgan MacCarl, MC, RCC
Morgan's area of experience and specialty is working with youth and adults who are struggling with experiences of grief and loss, separation/divorce, and violence.
Morgan's approach to grief and loss recognizes that how we respond to loss, and our experience of grief, is very personal and highly influenced by our social systems and the responses of those around us.
When supporting individuals going through separation/divorce, and the youth experiencing their parents' separation or divorce, her focus is on eliciting the many ways that her clients are responding to the situation and potential violence in a way that highlights their dignity, intelligence, and resourcefulness. Her approach with people who use violence is to help them recognize their ability to control their behaviours and build on this ability and responsibility in situations that they currently chose to act violently. Morgan also works with individuals struggling with anxiety and depression from a systems' focused perspective.
Morgan grew up in North Vancouver and Kelowna. She then spent 18 years living on south Vancouver Island and just recently has moved back to the Okanagan to be closer to family. She is a Registered Clinical Counsellor (RCC) with a Master of Counselling from City University of Seattle (Langford Campus). She has 8 years of experience supporting adolescents, individual adults, and couples. She also has a Bachelor of Science degree focusing on conservation and ethno-ecology. This background in ecology, and appreciation of Indigenous knowledge and stewardship of ecological systems, provided her