COVID response: We are delivering our services remotely, through Telehealth online, telephone or other preferred methods of contact until further notice. All counsellors are available remotely. Please book with a counsellor or request a phone or online session and a link will be sent to you prior to your appointment. Click here to book a session. Please call or email if you have any questions, for more information or if this format won't work for you.
Through the Centre for Response-Based Practice-Interior Region, we work and collaborate with a wide variety of colleagues from all over the world. We would like to introduce you to those who are delivering on-line counselling services, from a Response-Based perspective.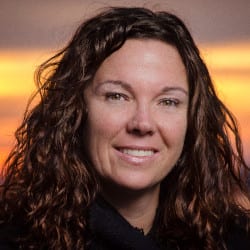 Kym Daley B.A., M.A. CP, PPS
Kym has 13 years experience working for individuals, couples and families. Her area of concentration includes a mindfulness and body-centred approach in her work. Kym incorporates Response-Based Practice, body centered psychotherapy, Family Systems therapy, Nature therapy, and Mindfulness approaches within her approach. Most importantly, Kym honours the inherent knowing and dignity in each and every person. In the last 6 years Kym has become certified as a nature-based mindfulness teacher and has been leading training sessions in mindfulness, as well as mindfulness in nature retreats, for individuals and teams.
Kym became interested in the study of Buddhism when she was 23, and living in the jungle in Mexico. Her passion for mental wellness through a connection with nature has followed her throughout her life and into her current work as a counselor on the Round Valley Indian Tribes Reservation in Covelo, California. She has a private practice in the Mendocino National Forest, and leads nature retreats while also working in the High School with a predominantly Native
American student body.
Kym also offers clinical supervision with other professionals. She recognizes value in 'caring for the carer', creating a safe place for professionals to receive help, and overcome challenges. Ultimately, this is in everybody's best interest.